START YOUR OWN MOBILE APP & WEBSITE BUSINESS
Mobile App + Mobile Website + Mobile Marketing = MONEY!!!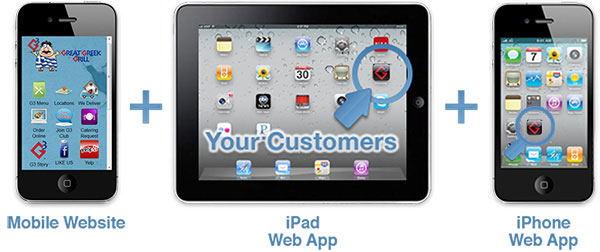 The mobile revolution is creating amazing opportunities for businesses to evolve and think smarter. Build Your Future NOW!
Make money by building mobile apps and websites for businesses and organizations in your local area!
EZ App Designer has developed a Complete Business Package that gives you the ability to White Label our platform with your own logo and branding to create a Mobile Business Solution to sell mobile apps directly to companies to generate unlimited income!
No experience or technical knowledge needed! With the EZ App Designer advanced platform, it's EASY to start your business. We provide everything you need from Training, Marketing Collateral, Custom Built White Label Website and Admin Platform and more to help you start making money immediately!!!
Our Platform... Your Brand... Your Clients...
YOUR REVENUE

!!!

Some of our White Label partners have created a specific "sub-brand" within their marketing agency or consulting practice to sell mobile solutions. These focused partners are opening new doors by bundling traditional media and technology services with mobile website services. They are signing up hundreds of clients each month.

JOIN A BILLION DOLLAR INDUSTRY THAT CONTINUES TO GROW AND MAKE MONEY AT THE SAME TIME!!!
The EZ App Designer "White Label" solution enables broadcast companies, consulting firms, marketing agencies and entrepreneurs want to start their own business to provide Mobile Website App Solutions to their Clients:
The EZ App Designer brand completely disappears from being seen by your end clients.
You are able to use our platform as a standalone, incorporate it into your current website, or use our template marketing websites to brand your own mobile website business.
Your Admin Panel (hosted by EZ App Designer) will have your domain (e.g. admin.yourdomain.com), your brand, your colors and your layout (with minimal restrictions); and will have no "powered by EZ App Designer" showing.
Your Admin Panel is a fully-featured Content Management System that will let you create and manage your client's mobile websites.
There are no restrictions on the amount of content, number of clients, number of visitors or amount of traffic on your Clients' Mobile Apps. You simply pay a monthly per-client fee and may upcharge it as much as you want to increase your revenue stream. You don't have to tell us what you charge.
We provide you with training on how to sell mobile solutions, marketing material that you may brand you're your own company image and modify anyway you like, and "Best Practices" for delivering mobile solutions. We also provide design services if you want something created more custom for your brand including printing of all business cards, post cards, and all other marketing material.
We are constantly adding features to our platform. You will see upgrades at least twice a month with major and minor features to help you grow your business and enhance your Client's experience.
You have no restrictions on where and when you may sell; any geographic area, any industry vertical, any client size is fair game.