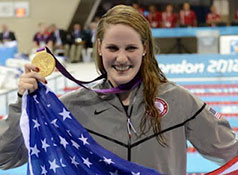 Want to take home the gold this year? Invest in a mobile website for your business. According to Google, more people will use their mobile phones to get online than PCs by 2013. But, before you consider going the cheapest route you can find, know that the quality of your mobile site does matter. If users have a bad experience with your mobile site, they're very unlikely to come back.
In fact, Google says 80% of customers will abandon a mobile site if they have a bad user experience. And 71% of those users expect a mobile site to load as fast as a desktop. This shows you just how important it is that your mobile site is developed to meet your users' high expectations.
Not sure what to look for in your mobile site? Here is a checklist from Google:
Keep it quick
Simplify navigation
Be thumb-friendly
Design for visibility
Make it accessible
Make it easy to convert
Make it local
Make it seamless
Use mobile site redirects
Listen, learn, and iterate
A well-developed mobile website ensures you aren't missing out on the impulse buys that come through mobile phone searches, says Bryan Laurienti, co-owner of BBB Systems. Giving your target audience fast access to the information they want means you're much more likely to retain their business. 50% of mobile searches lead to a purchase - are those really odds you can afford to miss out on?
Don't settle for an honorable mention - get the gold by going mobile today!