EZ App Designer is the most robust mobile app design platform around. We make it easy for you to build your own mobile website app with no previous programming experience or technical knowledge in just minutes. Our user interface allows any business or any other company or organization to simply login and create your own mobile app in real-time and see the changes LIVE as you make them right in the mobile preview AND on your mobile device.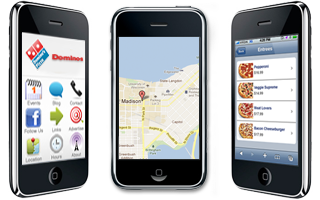 At EZ App Designer we believe in keep things simple and that every business or organization should have a way for people to find them whenever people make a search on their mobile device. With millions of people using mobile devices today, it is very important for a business to be seen and be able to get new leads, generate sales and even more very easily with just a few steps.
Great for ...
Air Conditioning Contractors
Attorneys
Auto Repair Shops
Bands
Bars & Nightclubs
Chiropractors
Cafe's & Coffee Shops
Contractors
CPAs
Dentists
Doctor's Offices
Festivals & Events
Health Clubs
Home Builders
Home Improvement Businesses
Hotels
Massage Therapists
Non-Profit Organizations
Pet Stores
Pool Cleaning & Repair
Real Estate Agents & Agencies
Realtors
Religious Organizations
Restaurants
Retail Stores
Salons
Small, Medium & Large Businesses
Spas
Sports Teams & Venues
At EZ App Designer ...
"We Make Mobile App Design Easy!"